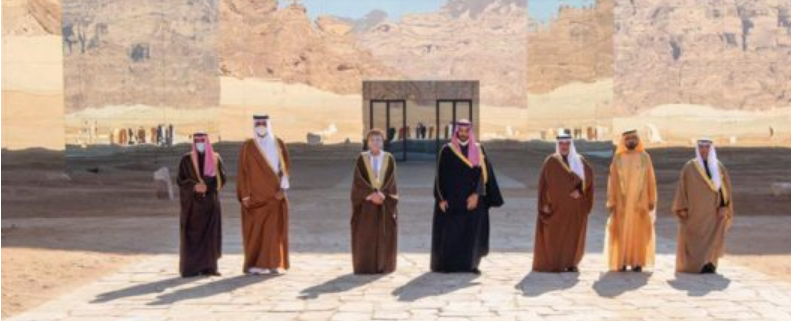 By Yousuf Ali
For the past 3 years, Qatar has been ostracized by its neighbors in the Gulf. This has included it being suspended from the Gulf Cooperation Council (GCC). Several analysts have provided several reasons for the hostility to Qatar from its neighbors. For example, Qatar has found itself on the opposite sides of its neighbor's several conflicts in the Middle East. This includes Qatar opposing the 2013 coup against elected Egyptian president Muhammad Mursi while its neighbors, especially the United Arab Emirates and Saudi Arabia. They are also supporting opposite sides of the civil war in Libya with Qatar supporting the internationally recognized government and the UAE supporting Haftar who led an attempted coup against this government not too long after the Egyptian coup in 2013.
This analysis is supported by the fact that the initial boycott of Qatar was coupled with an ultimatum for the country to shut down Al Jazeera which is known for broadcasting Arabic language programming criticizing other middle eastern countries including Egypt, the UAE and Saudi Arabia. There seemed to be a three-year impasse which was only ended a couple of weeks ago after Saudi Arabia and Qatar announced the end of the blockade with no immediate Qatari concessions.
There has been speculation that the outgoing Trump administration had a hand in the reconciliation in exchange for Qatar agreeing to act in American interests. According to Andalou, Yemeni political analyst Mutahar al-Sofari said, " ' There are many motives for this reconciliation, including the non-stop Kuwaiti efforts to resolve the crisis, the lengthy period of the crisis without achieving any change in Qatar's position, as well as the American pressure, especially from [President Donald] Trump, who is keen to make a kind of achievement before leaving the White House,' Al-Sofari said."
Furthermore, the crisis has been economically taxing for both sides, and it is said that they stopped it because it was not worth continuing. Other reasons would be both sides deciding that they should act against Iran which Qatar was accused of being too close to. It still remains to be seen whether any of these reasons will come to pass in the aftermath of the reconciliation.