by Nida A Imam
The following is part of a series- read the first part here
Every shop we visited in downtown Barcelona had either a South Asian worker or owner. Speaking in Urdu brought a smile to both their faces and ours. One of the Pakistani shop owners told me how he really liked it in Barcelona. "Karachi jaisa mausam hai yahan" (The weather is similar to Karachi) he told me gleefully. 
I could not help but search the Internet about the South Asian presence in Spain during the trip. I found a couple of good reads such as a case study on Indian Migration to the region and a Pakistani article in Dawn newspaper- the newspaper I have grown up watching my father read- about the increase of Pakistanis present in Barcelona. 
Our stay in Barcelona was about three days and it was definitely not enough. In order to get an authentic experience of the city, we decided to take the bus and metro everywhere in Barcelona. We were indeed pleased by the punctuality of public transportation there. Now and then the metro was a little more packed than we would prefer due to our COVID paranoia, however coming from the US, let alone a red state, we were right away surprised by how well everyone was keeping up with wearing masks. A lot of people were wearing them even outdoors! I was astonished, to say the least. 
Another way we made sure we could maximize our experience in Barcelona was by staying close to the well-known La Rambla, a street in Barcelona that divides Barri Gòtic (the Gothic Quarter) from other neighborhoods of Barcelona. 
I was astonished by the unique and colorful architecture existing in the city. The renowned Spanish architect, Antoni Gaudi (1852-1926), influenced and contributed to a lot of it. Gaudi's Parc Güell is a must-see to experience the 20th century's Catalan modernism movement style. Gaudi's work is known for its use of a range of textures while incorporating colorful mosaics.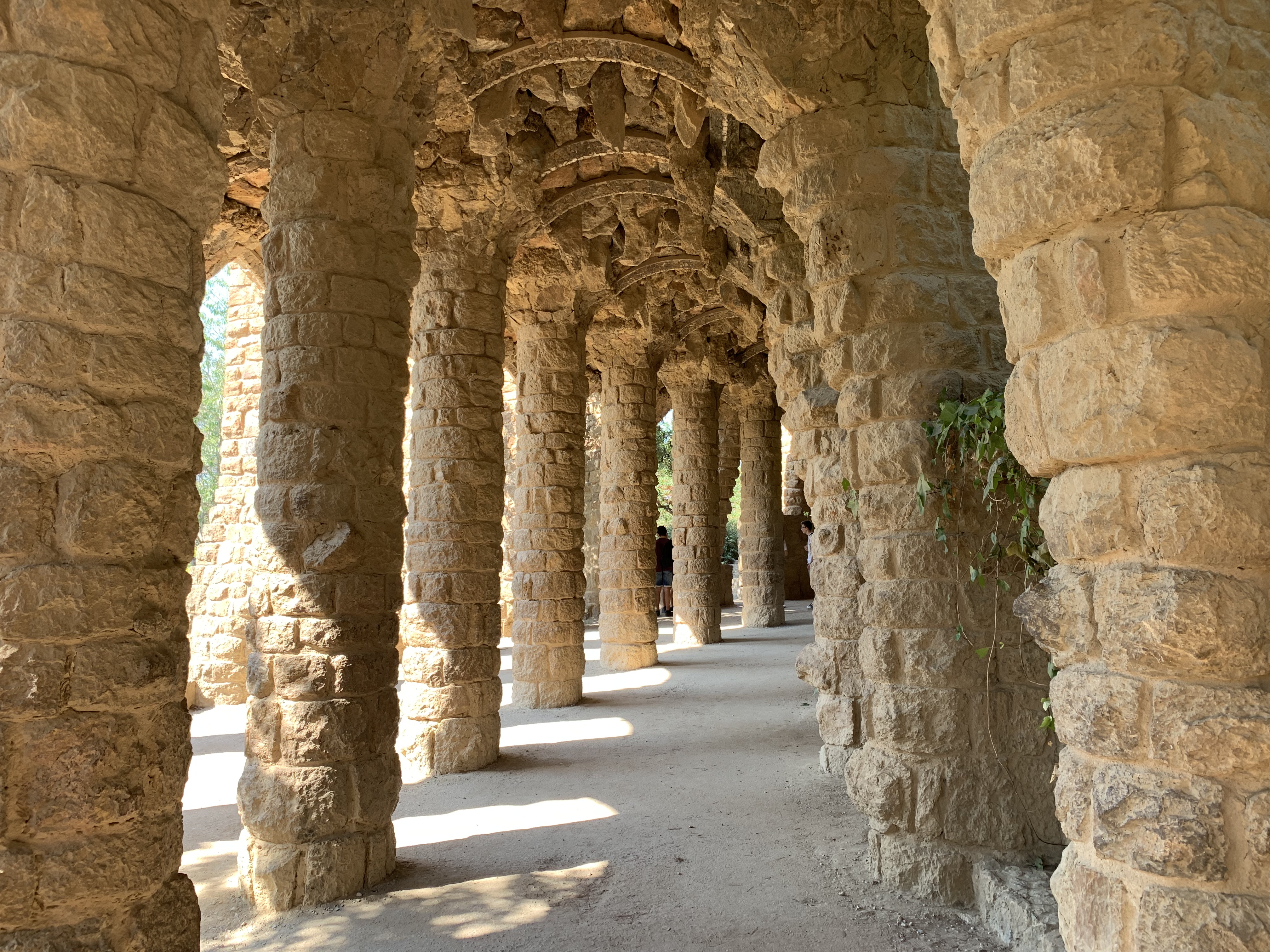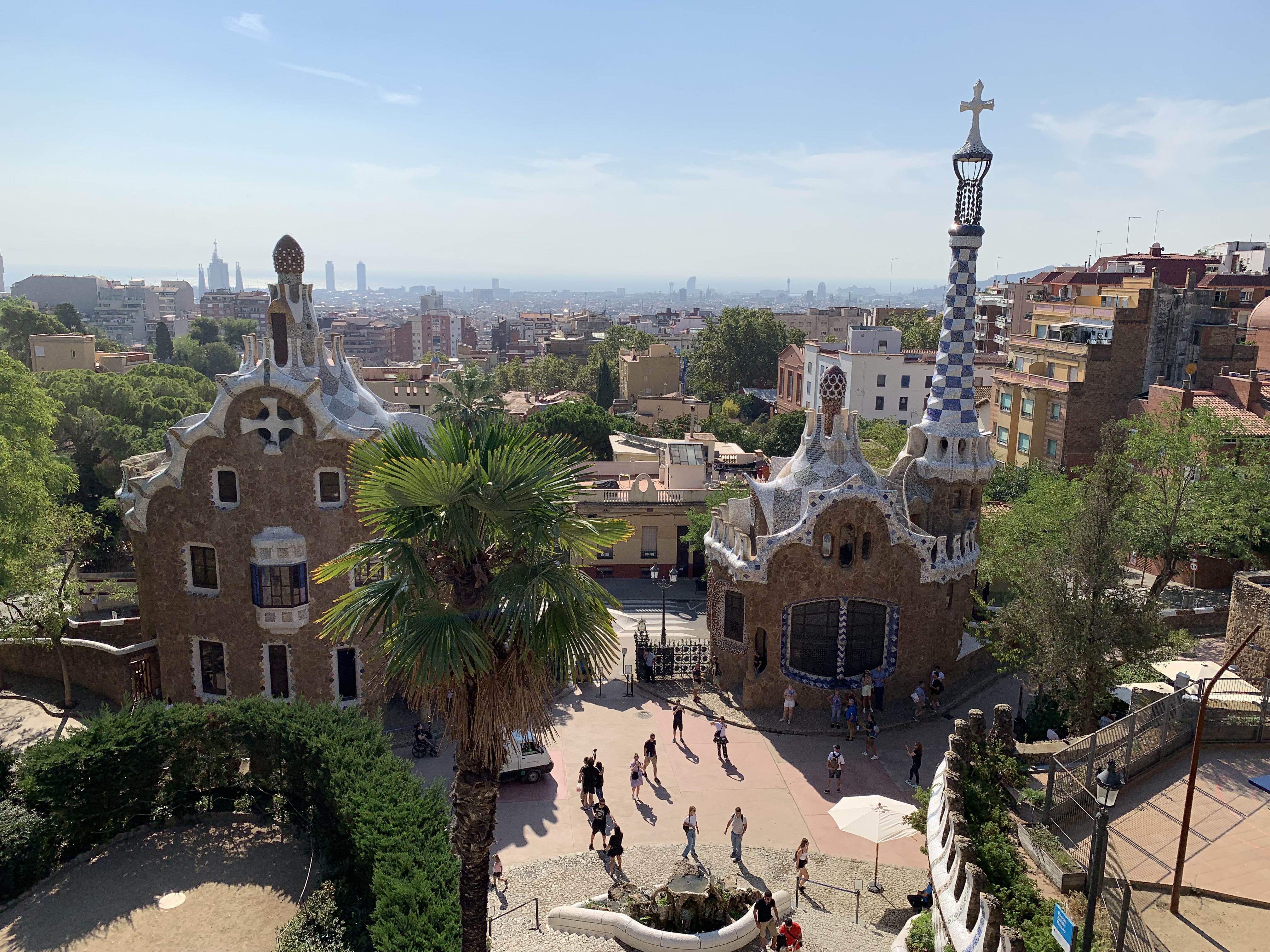 We also visited his most famous accomplishment and design, La Sagrada Familia, a beautiful church that he was not able to complete. But the construction of Sagrada Familia went on past his death and is still under construction inspired by his plans and vision. The construction for the church has been in construction for more than 135 years and is anticipated to be completed by 2026, which may be further delayed due to-yes you guessed it- COVID.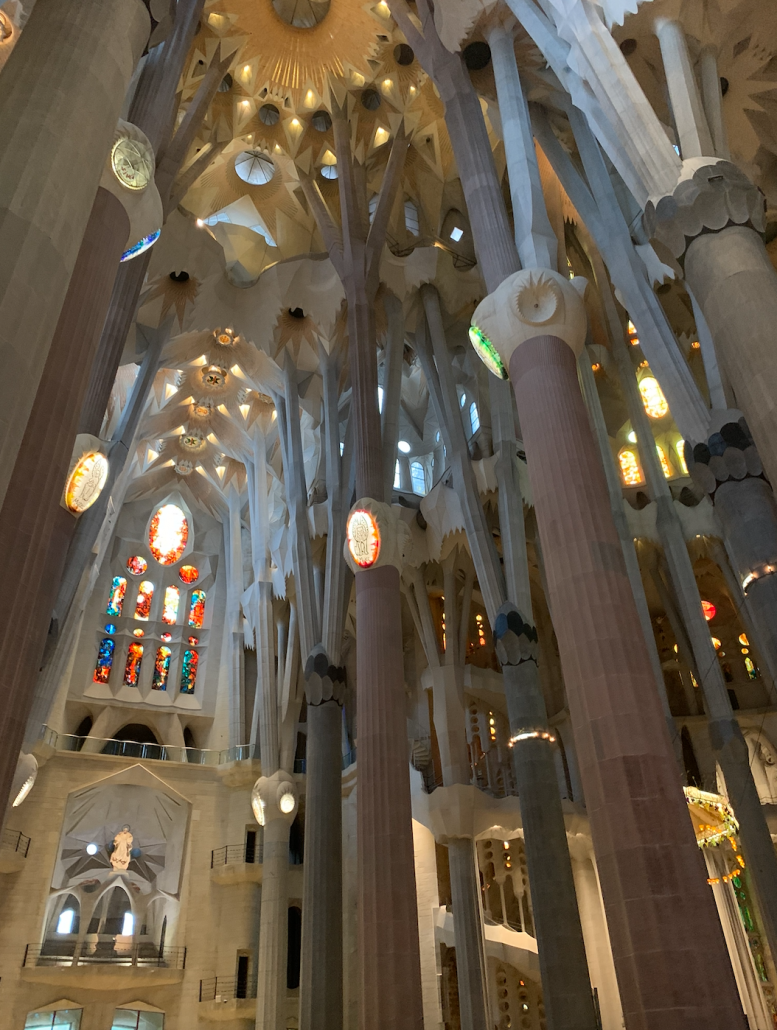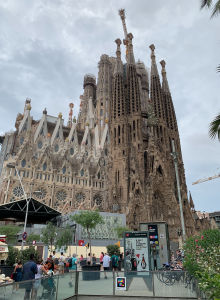 Besides the architecture in the city, we were able to enjoy the relaxed seaside ambiance of La Barceloneta district, not to be confused with Barceloneta Miami, the Spanish-inspired neighborhood in Miami. La Barceloneta is a neighborhood very close to the Gothic Quarter and has some amazing views of the Mediterranean Sea. I was able to meet a handful of hijabis who I helped with their pictures, and they returned the favor.
Last but certainly not least, we tried some great food as well. I would surely tell everyone I know who goes to Barcelona to try the Burger Maker's halal burgers. They were one of the best burgers I have ever had–and that's coming from someone who has tried some really amazing halal burgers in Dearborn, Michigan.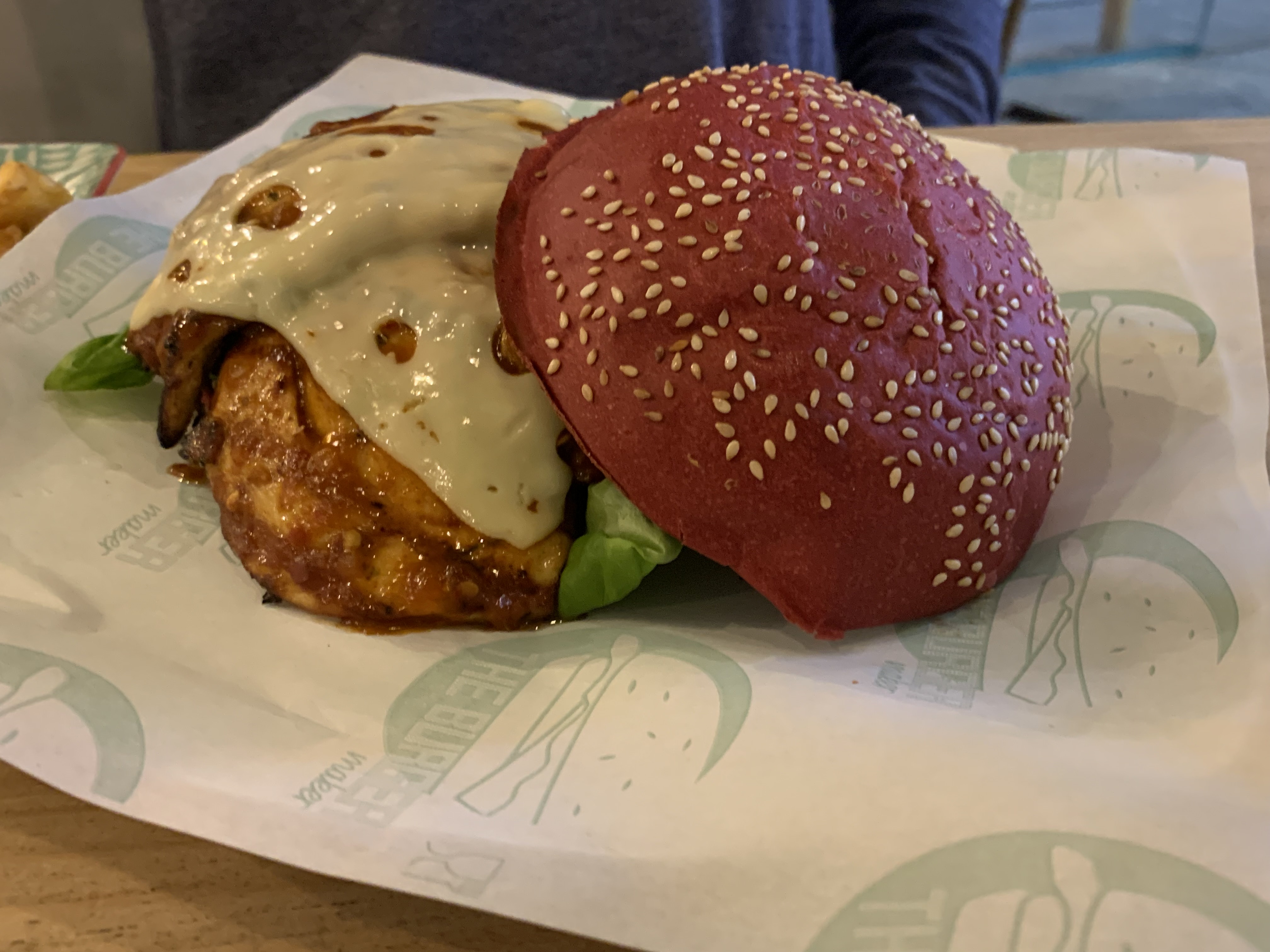 With the power of the Internet, we were able to find many halal options. I wondered if the plenty of halal food options available probably had to do something with the growing South Asian population. 
Many of the restaurant owners and workers we met were Muslims and recent immigrants. It is worth mentioning that Catalonia, the region in which Barcelona is located, is where the main Muslim population resides today in Spain.
With our stay in Barcelona coming to an end, I braced myself for the road ahead. Our plan was to travel south and west with stops in Segovia, Madrid, Toledo, Córdoba, Seville, Ronda, Marbella, Málaga and Granada (home of the Alhambra Palace).
(To be Continued)