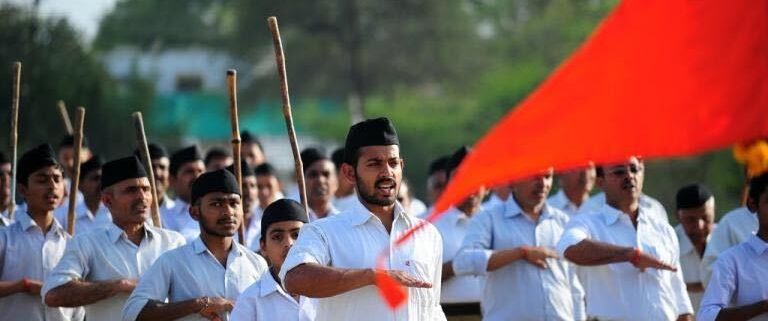 This article was first published in TwoCircles.net.
by Pieter Friedrich
Threats against Sanders, however, are far from the first time that critics of Hindu nationalism — and the movement's actions — have faced such backlash. As American awareness and, consequently, criticism of Hindu nationalism (or "Hindutva") spreads, attacks on critics correspondingly escalate. Politicians, academics, journalists such as myself, and even prominent interfaith bodies have endured pressure, censure, and protest for years.
One of the most recent and sustained onslaughts occurred in September 2021, when faculty from over 50 mostly US-based universities organized an online conference called Dismantling Global Hindutva (DGH). In reprisal, they faced everything from denunciations to death threats.
"The backlash was a concerted, somewhat coordinated effort among the many arms of the global Hindu Right," Dr. Rohit Chopra, an organizer and professor at Santa Clara University, told me. "When a million emails are sent to universities in protest, so much so that one university's server crashed in a few minutes, there has to be a coordinated effort and one engineered by an entity with significant resources. Whether that was the RSS, the BJP IT cell, a Hindu Right organization in the US, or some combination thereof — we don't know. But just as politicians in India claim riots are spontaneous when we know they are engineered for political gains, there was nothing spontaneous about this backlash."
In fact, the backlash against those who speak against Hindu nationalism — or, in one case, simply disassociate from Hindu nationalist outfits — has a long history. One of the earliest waves of pushback against Hindutva's American critics began in 2013 just as the BJP mobilized its election machinery in India to make Narendra Modi Prime Minister.
The few national signatories to the letter included HSS-USA and Hindu American Foundation (HAF).
Modi was elected and the resolution failed, but HAF did not forget one of its initial sponsors: then-Congressman Keith Ellison, the first Muslim ever elected to US Congress.
Meanwhile, Gabbard had long faced allegations of close ties to Hindu nationalist outfits like HSS-USA, VHPA, and OFBJP.
Khanna's simple statement soon made him yet another Hindutva critic to face targeted backlash.
Despite the vested interests — that is, the crystal clear pro-BJP bias — of those pressuring him, Suozzi issued a public apology.
Attacks on critics of Hindutva, however, have, in some instances today, passed beyond peaceful pressure and protests.
Considering his parents had previously been harassed due to their son's work on Hindutva, Chaturvedi concluded that the swatting incident "has all the traces of the invisible hand of the Right that is no longer interested in intellectual debate."
As a journalist focused on Hindutva, I can identify at least a little bit. I've been physically assaulted while protesting Modi's 2015 visit to America, roughly manhandled by Gabbard staff while protesting her, repeatedly attacked in print by HAF, protested (as mentioned) by HSS, regularly threatened with violence on social media, and faced attempts to dox not only myself but my family.
"India has no doubt become quite dangerous for visible critics of Hindutva since 2014," Dr. Chopra told me. "I should emphasize that it is people on the ground in India combating the vile ideology of Hindutva who deserve the bulk of praise and support. They are on the frontlines."
He adds, "The backlash will also continue in the US, unfortunately, but it is also heartening that academics, journalists, and critics of the Hindu Right here are standing firm and pushing back."
Yet the sentiments of the Hindu Right says Chopra, "do not trump constitutional rights, democratic principles, the principle of free inquiry." Although critics of Hindutva in America may continue to face escalating attacks, they can stand strong and take courage in the protection offered by the rule of law — something which Hindutva critics in India (who are often also its victims) cannot, unfortunately, currently rely upon.
Indeed, as the violence of Hindutva continues to grow unabated in India, its critics in America — particularly considering they are both legally and physically in a far more secure position — have a duty to continue to expose and oppose the Hindu nationalist movement despite the backlash.
Pieter Friedrich is a freelance journalist specializing in the analysis of South Asian affairs. He is the author of "Saffron Fascists: India's Hindu Nationalist Rulers" and co-author of "Captivating the Simple-Hearted: A Struggle for Human Dignity in the Indian Subcontinent."