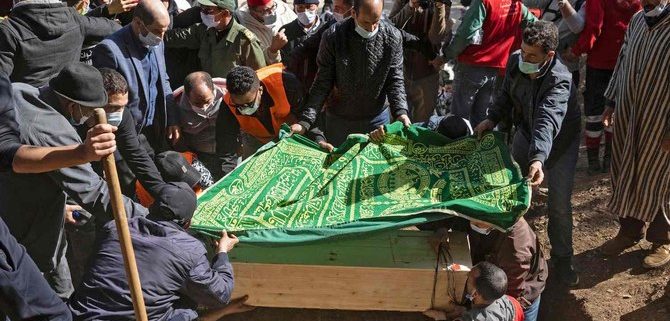 By Yousuf Ali
On Feb. 5, a Moroccan boy by the name of Rayan Oram, aged five, died after being rescued from a well in which he was trapped in for at least four days. The story attracted international attention and was initially a source of hope as Oram was extracted from the well only for this to be dashed as he passed away shortly after.
According to the BBC, the bid to free the boy had gripped the country, with hundreds of people gathered at the well and thousands more following online. The boy plunged 32m (104ft) through the well's narrow opening. The rescue had been hampered by fears of a landslide. Rescuers finally brought the boy out of the well on Saturday evening. No word had been given at the time about his condition, and the apparent rescue was initially met with cheers from the crowds." 
Despite the initial difficulties, Oram was extracted from the well only to pass away shortly thereafter, and this attracted national and international attention and sympathy.
According to the BBC "In a Facebook post, French President Emmanuel Macron wrote: "Tonight, I want to tell the family of little Rayan and the Moroccan people that we share their pain."
The statement from Morocco's royal palace described Rayan's death as a "tragic accident", adding: "His Majesty King Mohammed VI called the parents of the boy who died after falling down the well." The king had expressed his deepest condolences and sincere compassion, it added. Rayan's father was repairing the well at the time of the accident on Tuesday. He told local media the following day that his son had fallen down the shaft at "that one moment I took my eyes off him", adding: "I haven't slept a wink." 
His funeral was held on Feb. 7. According to Al Jazeera, "A public funeral has been held for a five-year-old boy who fell down well in Morocco, prompting large-scale but ultimately unsuccessful rescue efforts. Large crowds gathered in the village of Ighran to mourn the boy, Rayan Oram."
Furthermore, "There were so many mourners that they could not all fit into the village cemetery and prayer site. Two large tents were erected in front of the grieving family's house, where mourners could stop to offer condolences." The death was publicized because of the age of the victim and how much time and effort.
On this earth, about 150,000 people will die every day in the world but we don't report on all of their deaths because of the vast majority of these are expected or otherwise immemorable, but this particular case was noteworthy because of the circumstances of the boy dying and the fact that so much effort was put into his rescue.
Yet, we are told in the Qur'?n that god does not advance a soul when its time has come (63:10). In that sense, statements like he died too early or he had his life ahead of him are apparently false.
Nevertheless, there can be many things to be learned from this lesson. For one, this was indeed a tragedy but not for Rayan from an Islamic perspective as the pen of accountability was not writing his needs since he was still a child meaning that he will enter the highest levels of paradise along with the prophet Ibrahim (PBUH).
That's a rank far greater than any of us can hope to attain, making his death a tragedy more for the living. For Muslims, let this be a reminder that we are merely tourists in this life with our true homes being in the afterlife either in a state of bliss or torment.
We have to do our best to make sure it is the former by making sure that we are fulfilling our duties to both God and humanity. For the non-Muslims, even though Rayan's life was shorter than ours, know that the ratio of his life relative to everything that happens after is not that much shorter than the length of our lives relative to all that comes after.
Consequently, we all have to do our due diligence to assure that what we are doing will have positive consequences for us in the long run, not just this life. If you are 100% certain that there is no life after death, then continue to live as you are with no change. But even if there is an infinitesimally small chance that there is an afterlife, be sure to do your due diligence to look into all the different claims about the afterlife, including that of the fastest-growing major religion, Islam and see how it compares to the others. Don't count on being excused for disregarding it based on false stereotypes of us as violent terrorists.