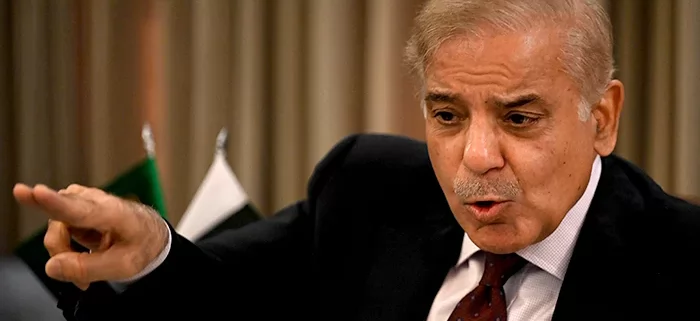 By Mahvish Akhtar
Pakistan National Assembly (NA) elected its 23rd Prime Minister on Monday, April 11, 2022. Prime Minister Shahbaz Sharif is the former Chief Minister of Punjab;  Pakistan's most populated province. Mr.Sharif is also the leader of the Pakistan Muslim League-Nawaz Sharif (PML-N) political party. Despite having corruption charges against him, which he denies,  he has always been considered a good administrator. The development brought during his administration in Punjab has been praised even by his political opponents. 
The hope is that he can pull Pakistan from the financial crisis that it has been in throughout Pakistan Tehreek-e-Insaaf's rule. Even though former Prime Minister Imran Khan did not cause the economic downfall that led to his dismissal it was handed down to him when he took office. He did, however, make it worse according to his rivals. Right now, Mr. Sharif seems to be in the same situation, if not worse. 
The current Prime Minister does have experience with politics and dealing with economical messes so he might be better suited to handle this situation, at least as seems to be the hope of the moment. Pakistan is over $100 billion in debt and needs over $14 billion a year to meet debt servicing requirements on repaying loans that it owes to different international monetary institutions. The Prime Minister's supporters believe that as a former businessman and a shrewd politician he will be able to breeze through these problems. 
Foreign relations and policies are an entirely different matter, however. The country's foreign policy has traditionally been influenced by the Pakistani military, and some critics say that this influence will increase under Mr. Sharif. Even though Mr. Khan was heavily backed by the Pakistan Armed Forces. It was only when the Armed Forces couldn't justify backing his decisions that the opposition was able to take a clear shot at his government. 
Islamabad-based analyst Dr. Aman Memon thinks that Mr. Sharif is a non-confrontational leader with little experience in foreign affairs. Hence, the military will likely be able to exert influence, especially regarding relations with the US, India, and Afghanistan.
In his first address as Prime Minister in the National Assembly, Mr. Sharif announced an increase in salaries, pensions, and the minimum wage. Me. Sharif discussed the failures of the previous government in foreign policy and said he will expedite the multibillion-dollar China Pakistan Economic Corridor (CPEC) project and rebuild broken ties with partners and allies. "We want good relations with India but there cannot be sustainable peace unless the issue of Kashmir is resolved," he said.
Mr. Sharif also invited his Indian counterpart to help solve the Kashmir dispute in line with United Nations resolutions. The Prime Minister addressed the allegations made by Mr. Khan that the United States conspired with his opponents to topple his government. Mr. Sharif insisted that if "our involvement in this matter is proven, then I myself will resign from here and go home."
US Secretary of State Antony J. Blinken on Wednesday Congratulated newly elected Prime Minister Shahbaz Sharif and vowed to continue its long-standing cooperation with Pakistan's government. A statement issued said that Pakistan had been an important partner in wide-ranging mutual interests for nearly 75 years and the US values their relationship. "The United States views a strong, prosperous, and democratic Pakistan as essential for the interests of both countries," he added.