By Marina Ali, contributing writer
With Ramadan almost coming to an end, you're probably a regular at your masjid. You might even have your own designated spot to each iftar (breaking of the fast) and dinner with your friends by now. Even so, one of the best parts of being at the masjid is to meet new people and rekindle relationships with people you may have not seen in ages. With only a few days left of Ramadan, you've probably seen the same types of people over and over again. So we've decided to list the colorful characters you see who you love (or loathe) to see every time you're at the masjid:
1. The nosy aunty or uncle who keeps asking why you're not fasting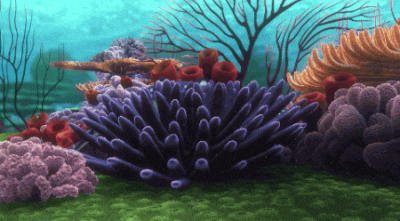 For the ladies, this can be so annoying. During that time of the month, it can feel like your jumping through hoops to keep people from find out you're not fasting. Even so, some people might not be able to fast due to health or a myriad of other reasons. It can get awkward trying to explain to these aunties and uncles constantly. After you're done giving your explanation to these aunties and uncles, you can expect either an awkward silence or a biting retort on your "lack of faith."
2. The loud and rambunctious child(ren) – because is there ever just one loud child?! 
The masjid is a family friendly place. Thus, children from all ages are around every single day of Ramadan. I'm amazed that these little kids can run from one side of the masjid to the other in less than 2.5 seconds, trying to win that game of tag. I can't even hate on these little kids, because I was probably one of them when I was in elementary school. But, I am tempted to say 'enough is enough'  when they are engaged in a very serious game of red rover and end up breaking something or knocking over a drink on the carpet.
3. The teen whose job it is to wrangle said loud and rambunctious child(ren)
May God bless these people to the highest parts of heaven, because they help the rest of us be free from the shrill yells of little Muslim kids. The girl or guy whose job it is to wrangle said loud and rambunctious children are usually older siblings or just an unwilling preteen (see below) who was tasked with the unsavory appointment, while their parents are either chilling or working to put dinner out. You can see them running after the little kids in their games of tags and yelling impending punishments to those who fail to listen. These girls' or guys' foreheads glisten with sweat, because honestly, you've got to wrestle the loud and rambunctious children back to their seats at the prayer halls and eating areas.
4. The waster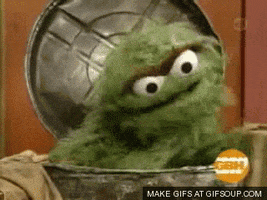 You've seen this person. Don't even deny it. You were probably in line behind them and watched as they took the last kabob on the tray. Then you probably saw them later in the night, dumping their plate, which is still full of food, INCLUDING THE LAST KABOB YOU WANTED, into the trashcan. It be infuriating to deal with the waster, but a kind, gentle reminder to them to not waste food during the holiest month of the Islamic calendar can go a long way. Usually, the waster is someone who doesn't want to say no to the servers during the dinner lines. At the end of the day, you can always help change other people's bad habits with polite reminders.
5. The crying baby at Fajr/Dhuhr/Asr/Magrib/Isha and ALL other times in between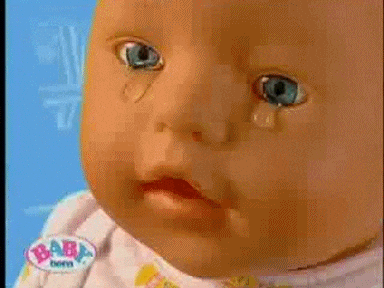 You'll hear this baby during every prayer of the day–and night. When you're just trying to listen to the imam, this baby's screams for food/attention/cuddles will shatter your thoughts on piety and forgiveness. You'll then make a small vow to never have children, but then remember that you're a sucker for that white picket fence life. So, you just silently ruminate on the fact that one day you'll be that anxious parent trying to quell his or her crying child in the middle of sujood (prostration). And you can't even escape the crying baby during prayer. This baby is probably at every masjid in America, and if you go to a masjid with a lot of young families, you'll most likely see more than one crying baby. I'd suggest packing a few pairs of ear plugs, but then again, the point of praying in a jamaat (congregation) is to hear what the imam is saying. Well, as long as Muslims keep making babies, may God save you and your ear drums.
6. The young 20-something who keeps getting badgered about marriage/having children by the elders
You were this person before, you are one now, or you will be soon enough. It seems as if the entire older population of the masjid wants to know the who, what, when, and where on the people you're talking to or the babies you may (or may not) be trying to make. Until you reach the "perfect" state of being married and having children, you can't quite shake those intrusive and extremely awkward questions. I'm only twenty, yet I'm already hearing the aunties whispering amongst themselves on who I may or may not be planning on marrying. Sadly, even if you say you're not interested, you can't quite shake these elders. They'll be at you like a pack of wolves until you get that perfect marriage proposal or pregnancy test result.
7. The unwilling Pre-Teen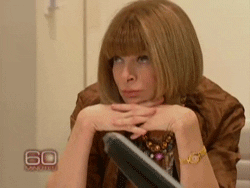 You're lying if you said you weren't the unwilling pre-teen at the masjid at some point in your life. You were there, bored out of your mind and angry at the world with all that teen angst. If you're a pre-teen or a teenager right now, you probably think I "just don't understand." But trust me, I've been there too. I've had my eyes glued to my phone, trying to avoid eye contact. I've been in moods where I didn't want to talk to any aunties or even say hi, because smiling is just not part of the unwilling pre-teen personality. It's okay, though. Adolescence, especially a Muslim-American adolescence is a pain in the butt, and it takes time to figure out who you are and what you want your religion to mean. I guess that's the pain of growing up. You have to deal with the cringe-worthy awkwardness of adolescence. It shall pass, my child. It shall pass…
8. The social butterfly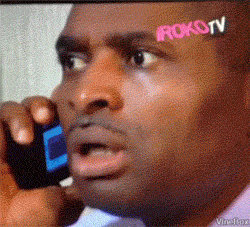 I guess it's cool that the social butterfly has a poppin' group chat or just really fun friends. But this person's couldn't wait until AFTER iftar to ask them to about the social butterfly's opinions on moleskin journals? Really? I, and most people, with the exception of parents, don't really mind the social butterfly bugging away at his or her phones all through iftar and then dinner. However, it gets really annoying with you hear three million notifications for WhatsApp, iMessage, GroupMe, and Snapchat in the middle of the khutba (lecture(. When you're trying to listen to the imam read Surah al-Bayyinah, but you and the rest of the congregation can't hear over the dings and pings of the social butterfly's phone, then we have a problem. Someone introduce this person to the mute button that's on the side of almost every single phone.
9. The political analyst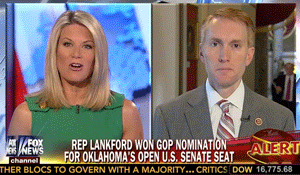 Usually an uncle who has a propensity for off-color remarks and an obsession with CNN, the political analyst will be there to be the pundit of whatever topic is at hand during dinner. This person knows what's happening to such-and-such stock at this time on a certain date. They'll give you're their analysis of Anderson Cooper's analysis on the Israeli-Palestinian conflict. I like the masjid political analysts; however, these people don't really like me. See, I'm a young woman with an opinion on certain topics and my warm ideas on institutions and movements like socialized medicine, interracial marriage, women's rights, and Black Lives Matter don't really sit well with the more conservative uncles at my masjid. Honestly, it's just better to let the political analyst blabber on until prayer time, because only Allah can make this person be quiet.
10. The annoying blogger and all-things-writer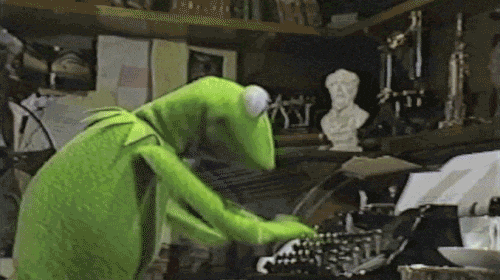 You see this incredibly annoying person with a journal in hand, writing down whatever crazy stuff comes into their minds in the hungry stupor before iftar. You might even see her sitting in the corner, shoving kabobs in her mouth and people watching. Maybe you'll even get to read all the sarcastic things she says about you for the magazine she works for. She'll bore you to death when she talks about whatever latest thing she's writing about or who she's listening to or what books she's currently reading. This girl is an absolute bother, because sitting next to her, you either hear social justice rants or lame jokes. Avoid this pretentious girl at all costs.
18-26